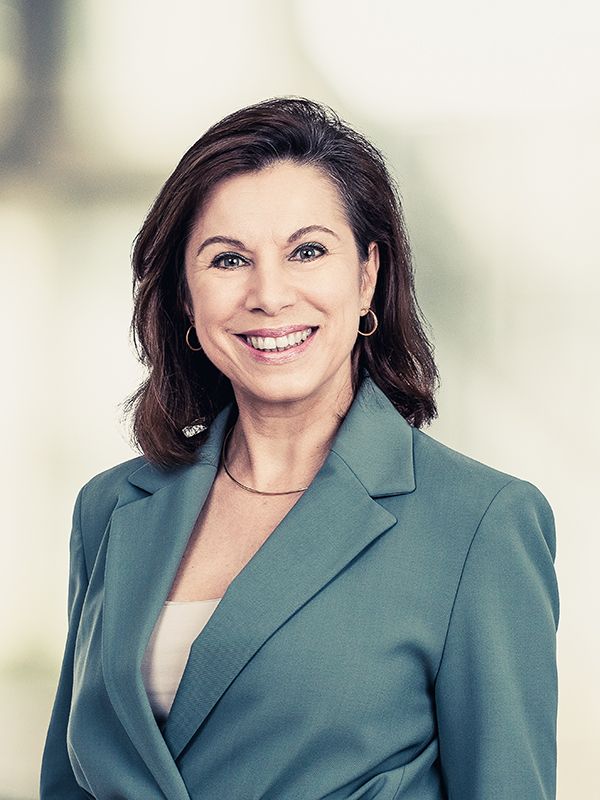 Sandra Louw,
Managing Director
Trident Trust


Why would advisors and clients choose Switzerland as the location in which to administer a trust?

Sandra Louw, Managing Director of our Zurich office, recently spoke with David Bell of PCD Club about how the country's stability, robust legal framework, privacy protections and extensive local network of experienced professionals make Switzerland an ideal choice for the establishment of new structures.

Swiss Trustee services have witnessed significant transformations in recent years, driven by global trends towards tighter regulation, industry consolidation, and heightened compliance standards. To grasp the evolving landscape of Swiss Trustee Services and Swiss Trust Law, and why Switzerland remains a preferred choice for setting up new structures, it is essential to delve into the regulatory changes and clients' motivations to choose Switzerland as their jurisdiction for trust administration.

A Background on Swiss Trustee Services & The Regulation of Swiss Trustees

Switzerland has long been a prominent hub for trust administration, bolstered by its ratification of the Hague Trust Convention in 2007. This enabled Swiss trustees to administer trusts in Switzerland under foreign law, earning Switzerland a reputation for excellence in administrative standards. However, there has historically been a relatively light, self-regulatory framework for trustees in the country. Consequently, in order to uphold Switzerland's jurisdictional reputation, regulatory measures have been introduced to license Swiss trustees under the oversight of the Swiss Financial Market Supervisory Authority (FINMA).

The impact of the regulations was profound when they were introduced in January 2020. FINMA called upon all potentially qualifying and existing trustees to register on their platform, with around 400 trustees initially in scope. To facilitate the process, FINMA allowed a three-year transition period, with all stakeholders required to submit comprehensive applications by December 2022. However, only around 180 of the 400 trustees in scope proceeded with the full application process and only 28 licenses had been granted by 31 December 2022. The current count stands at around 60 licenses, indicating industry consolidation is underway in Switzerland.

Undoubtedly, these regulatory changes are poised to further enhance industry standards and improve the quality and consistency of trust administration.

The Difference between a Swiss Trustee and a Swiss Trust

A common misconception exists regarding the difference between Swiss Trustee Services andSwiss Trust Law. While clients may often inquire about a "Swiss trust", it is crucial to clarify the technical distinction between a Swiss Trust and a Swiss Trustee. Trust administrators suchas Trident Trust manage trusts in compliance with the provisions of the Hague Trust Convention according to the legal framework of foreign countries. This unique approach allows clients to select the most advantageous legal framework, often referred to as "proper law," for their specific circumstances. Notably, Switzerland itself lacks a specific Swiss trust law.


As recently as 15 September 2023, the Federal Council acknowledged the results of a consultation on the introduction of trusts into Swiss law, revealing insufficient political consensus for such a move. The proposed tax rules were rejected by the participants in the consultation, leading the Federal Council to suggest Parliament's rejection of the motion. Consequently, the introduction of a domestic Swiss Trust Law seems unlikely in the foreseeable future.


Why choose Switzerland for the establishment of new structures?
What are the benefits?

One prevalent trend we often observe, is that clients seeking to establish banking relationships in Switzerland often opt for trust administration services within the country. The motivations driving both trustee and financial service choices share significant similarities. Switzerland's strategic geographic location, facilitating communication across time zones from Asia to Latin America, is advantageous.
Its political stability and robust regulatory framework further contribute to its appeal. The co-location of both banking and trustee services simplifies processes too, such as organising meetings, aligning account opening requirements, and enhancing convenience by allowing clients to meet their banker and trustee on the same day, sometimes in the same room. Switzerland's reputation as a conveniently accessible international destination for both business and leisure travel further adds to its attractiveness, particularly for individuals with existing banking relationships and advisors in the country. The ability to coordinate meetings and meet financial professionals in person on relatively short notice can be a compelling, albeit intangible, factor influencing a client's decision to select Switzerland as their jurisdiction of choice.
Moreover, Switzerland's commitment to exemplary private service enhances its appeal for clients seeking personalised trust and financial services.


Jurisdictional Choices in Swiss Trust Administration
When a client selects a foreign law to govern their trust in Switzerland, several considerations arise. Clients can choose from various foreign jurisdictions, including Jersey, Singapore, New Zealand, the British Virgin Islands, the Cayman Islands, and the Bahamas, to name a few. These choices may stem from specific legal provisions, reserved settlor powers, or investment strategies.
Trustees must ensure that they administer the trust in compliance with the chosen foreign law, including anticipating potential issues and disputes. Consequently, drafting the trust instrument meticulously becomes crucial.
The Hague Trust Convention ensures that in Swiss courts, the chosen foreign law applies in trust-related disputes. Clients can also nominate the forum for disputes in a trust deed to be the courts of the foreign law country, providing flexibility and reassurance. This often-overlooked aspect is a valuable consideration for clients who opt to have their trusts administered in Switzerland.


Geography of Switzerland's clientele
Clients visiting Switzerland for banking needs often express a parallel interest in having their trust administration conducted in the country. Latin America and the Middle East feature prominently among these clients, with Asia emerging as an increasingly important market. International clients with a link to Europe also contribute to the diverse clientele drawn to Switzerland's financial and trust services. However, Switzerland's appeal extends far beyond these markets, as it attracts clients globally, reflecting its position as a financial and trust services hub.
Our clientele is not limited to individuals or entities solely banking in Switzerland; we also cater to those who wish to forge a stronger connection with the country by relocating residential or business operations to its jurisdiction. Careful financial planning before making such a move is a crucial aspect of this process.


How collaboration between trustee and other professionals can be beneficial to clients

As a trustee, we collaborate with other professionals but do not offer tax or legal advice. Some clients approach us well-informed, having consulted their advisors, both in their currentplace of residence and in Switzerland. Others may arrive with a general interest in establishing structures in Switzerland, seeking guidance on the initial steps.
Our global network of advisors is a valuable resource that allows us to tailor solutions to our client's needs, working in their best interests. By collaborating with tax and legal advisors, we foster a seamless process for our clients.


What is the typical profile of those looking to relocate to Switzerland?
While there is still a noticeable trend of highly affluent individuals seeking to relocate to Switzerland for various social and political considerations, it is important to note that the desire to move to Switzerland is not limited to the super-wealthy alone. Increasingly, we are observing a growing interest from C-level executives who require guidance before undertaking such a move.


What are the most common assets held in trust structures in Switzerland?
Bankable assets are common, but they represent only one component in a diverse portfolio of assets, which often includes residential or commercial real estate, fine art, classic vehicles, marine vessels, and life insurance, along with other trusts and corporate structures, some of a philanthropic nature. Within this framework, there are often, but not always, holding companies within trusts holding the assets.
Finding the most effective approach to manage these assets requires a delicate balance that is achieved with transparent communication and in-depth discussions to align the structures with the client's objectives.


Trident Trust's global network
We take immense pride in being a global privately-owned and independent organization, and this is deeply ingrained in our identity. We find great satisfaction in engaging with clients from various parts of the world on a daily basis.
When specific areas of expertise or specialised knowledge are required, the ability to tap into the insights of our colleagues across different jurisdictions is immensely valuable. This collaborative approach extends across more than 25 different jurisdictions, forming the foundation of strength for Trident, ultimately benefiting both our organisation and, most importantly, our clients.