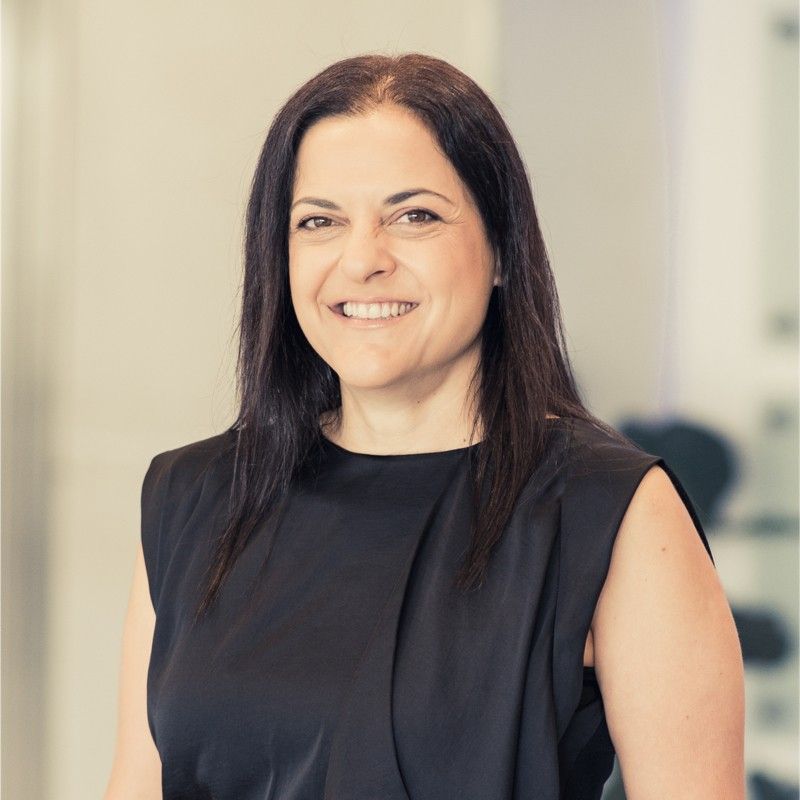 Trident Trust, Your Reliable Marine Services Partner
In this interview, Christina Economou in our marine services team discusses the development of the yachting industry in Cyprus and shares some insights on the key trends shaping the industry: technology, environment, crew welfare and the increased demand for chartered vessels.


Take us through Trident Trust's services for luxury yachts and commercial vessels


Established in 1978, Trident Trust is a leading global corporate, fiduciary and fund administrator, employing over 1,000 staff worldwide providing tailored support to a broad range of private clients, financial institutions, professional advisors and international businesses.


Our specialist Marine Services include a comprehensive range of products for both the luxury yacht and commercial shipping sectors, including vessel registration, crew payroll & HR services, local representation, accounting support and the formation and administration of ownership structures across multiple jurisdictions. Our global marine capabilities are delivered through several key hubs across the Americas, Europe and the Caribbean.


In your opinion, what are the latest trends in the yachting industry?


Some of the key trends shaping the yachting industry are technology, the environment, crew welfare and the increased demand for chartered vessels:


- Technology. A growing number of yachts are now being designed with highly sophisticated integrated systems, including automated safety features, advanced navigation controls and intelligent services integrated with local networks.


- Environmental impact. Yacht owners are more eco-conscious than ever before and more interested in buying yachts with sustainable technologies and environmentally friendly credentials. From initial build to how the vessel is being operated, owners care about its environmental impact and want realistic and viable ways to reduce it.


- Crew welfare. Taking care of a vessel's crew is a prime consideration for yacht owners. A good crew provides a safe and enjoyable sail; as an employer, it is therefore important to provide good working conditions to attract and retain the best crew. A great yacht needs a great crew! Trident Trust has been assisting more and more clients to apply the Maritime Labour Convention (MLC) directive which ensures that all seafarers can enjoy decent working and living conditions by adhering to the directive and implementing best practices. As an MLC compliant service provider, Trident Trust can ensure that yacht owners follow the Convention's standards, giving both yacht crew and owners peace of mind that they will always be comprehensively protected.


- Chartering. Demand for chartering continues to grow; 2022 was a record year for charters, with the trend continuing in 2023. Yacht ownership structures are in high demand as they are essential for the protection, management and enjoyment of such valuable luxury assets, particularly if they are going to be made available for charter. Through our extensive network of professionals, closely collaborating with our experienced personnel, we are able to provide our clients with tailored structuring solutions to suit their needs.


Can you tell us about the development of the yachting industry in Cyprus?


Not only is Cyprus one of the safest and most interesting yachting destinations in Europe, it is also a very easy destination to get to, whether travelling from Europe, the Middle East or Asia. As a gateway to the Middle East, Cyprus is a core destination for European, US and Middle Eastern yacht owners, with Lebanese owners in particular using it as a home base for their yacht.


The Republic of Cyprus has a long history as maritime hub. Currently, the Cyprus Registry is the 3rd largest fleet in the European Union and the 11th largest merchant fleet worldwide, accounting for more than 1,000 vessels and 21 million gross tons. The city of Limassol is the largest third-party ship management centre in the EU and the Cyprus flag is used by around 20 percent of the world's third-party ship management fleet.


Recognising the significance of marine business activities, the Cyprus Government has invested in and developed some of the most luxurious new marinas in Europe; from the superyacht marina in Limassol, which has berths for 650 yachts and superyachts up to 110 metres, to Cyprus's new state of the art marina in Ayia Napa, which can accommodate yachts up to 85m and offers dry stack storage, repair facilities, a VIP Beach Club, high-end shops, crew facilities and a host of restaurants and bars.


Cyprus has been attracting entrepreneurs and new business to the island by investing in advanced infrastructure and offering the right legal and fiscal ecosystem for those choosing to register their yacht in Cyprus. In addition, registering a yacht in Cyprus offers many advantages for the operation or management of vessels operating under the Cyprus flag.

These include no tax on the operational or management profits of Cyprus-registered ships, no tax on income or dividends received from a ship management company, no estate duty imposed on inheritance, no income tax imposed on the wages of officers or crew, low tonnage tax based on gross tonnage and no stamp duties for ship mortgage deeds or security documentation. Besides that, the country has an international network of yacht inspectors in significant ports all over the globe.


Moreover, Cyprus has a highly educated and skilled labour force, well-known for its work in vessel operations and maintenance and refits, in both the commercial and leisure industry, and fully qualified to undertake extensive marine repairs and maintenance.


What are Trident Trust's strengths?


Remaining a privately owned company since its establishment, Trident is focused on building sustainable long-term relationships with both clients and business partners while providing a positive working environment that promotes employee wellbeing and career growth. Our core values of reliability, responsiveness, attention to detail and personal service are embedded in every interaction with our clients and decision we make, and reflect who we are and how we work as a team.


Our global footprint and comprehensive service offering across multiple jurisdictions are important too. In particular, I feel that our competitive advantage against our peers is the close internal collaboration and synergies among our offices. We have a real team mentality here at Trident. An example is our Marine Services offering where our global teams have different specialisations and skills, and collaborate actively and communicate regularly to provide our clients with the best service and solutions possible.

Photo: Christina Economou, Business Development Director – Trident Trust Cyprus