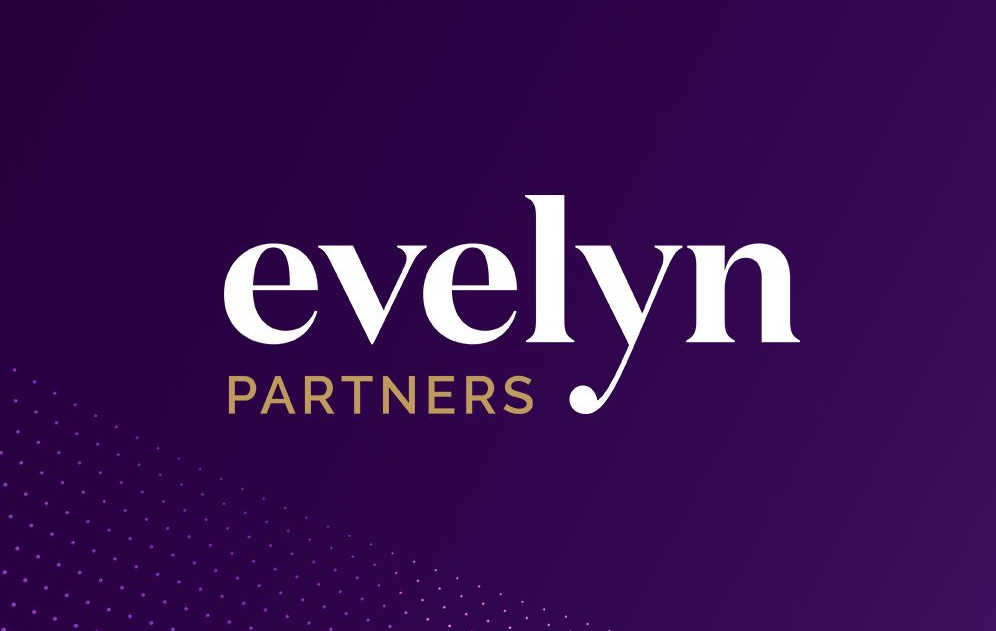 Evelyn Partners International joins with
Flagstone International
to give clients access
to platform offering multiple deposit accounts.


Evelyn Partners International, the
Jersey
-based subsidiary of Evelyn Partners, has partnered
with Flagstone International to give clients access to a secure online platform that allows
multiple deposit accounts from trusted bank partners to be opened in a single registration.
Flagstone International Limited is regulated by the Jersey Financial Services Commission.
The platform allows clients to keep up with the top interest rates and spread their money
across several accounts in jurisdictions outside the UK without needing to go through
multiple onboarding processes.


Clients have 24/7 secure online access to their portfolio.

They will benefit from ongoing visibility of interest accrued on their deposits, consolidated
monthly statements and an annual summary.


Matt Falla, Managing Partner at Evelyn Partners International commented:
"The new cash deposit platform that we've launched with Flagstone International will allow
clients to effortlessly transfer money between accounts so they can react quickly to new
interest rates and make the most of their savings.
This will not only save them valuable time,
but can bring achieving financial goals closer by helping to grow their cash savings.
This service will help support clients who want to put their money in two or more accounts.
For example, some may lock up a lump sum within a higher-rate, fixed-term account, while
the rest sits in an easy-access account ready for a rainy day. Clients will be able to access
the deposit products of a range of banks, many of which are provided exclusively to users,
and deposit monies securely."


Andrew Thatcher, CEO of Flagstone International, a leading cash deposit platform,
added, "We are delighted to be partnering with Evelyn Partners International, building on the
success of the relationship we have enjoyed with Evelyn Partners in the UK for many years.
Hundreds of thousands of customers
across the UK now use our technology to manage their
cash deposits more efficiently and the opportunity to deploy our solution in the international
market with high quality distribution partners such as Evelyn is a hugely exciting
development as part of our ambitious growth plans."

ENDS
Evelyn Partners is the UK's leading integrated wealth management and professional
services group, created following the merger of Tilney and Smith & Williamson. With £54.4
billion of assets under management (as at 31 March 2023), it ranks as the second largest
UK wealth manager measured by EBITDA and the fifth largest professional services firm
ranked by fee income (source: Accountancy Age 50+50 rankings, 2022).

It has a network of offices across 28 towns and cities in the UK, as well as the Republic of
Ireland and the Channel Islands.

Through its operating companies, the Group offers an
extensive range of financial and professional services to individuals, family trusts,
professional intermediaries, charities and businesses.
Evelyn Partners' purpose is to 'place the power of good advice into more hands', and it is
uniquely well-placed to support clients with both their personal financial affairs and their
business interests.

Evelyn Partner's personal wealth management services include financial
planning, investment management and advice, personal tax advice and, through Best invest,
an award-winning online investment service for self-directed investors. For businesses, its
wide range of services includes assurance and accounting, business tax advice, employee
benefits, forensic advice, fund administration, fund governance, recovery and restructuring
and transaction services.


For further information please visit: www.evelyn.com
Disclaimer
By necessity, this briefing can only provide a short overview and it is essential to seek
professional advice before applying the contents of this article.

This briefing does not
constitute advice nor a recommendation relating to the acquisition or disposal of
investments. No responsibility can be taken for any loss arising from action taken or
refrained from on the basis of this publication
Investment does involve risk. The value of investments and the income from them can go
down as well as up. The investor may not receive back, in total, the original amount
invested. Past performance is not a guide to future performance.

Clients should always seek
appropriate advice from their financial adviser before committing funds for investment. When
investments are made in overseas securities, movements in exchange rates may have an
effect on the value of that investment. The effect may be favourable or unfavourable.


Issued by the Evelyn Partners group of companies (the "Group") which comprises Evelyn
Partners Group Limited and any subsidiary of Evelyn Partners Group Limited from time to
time.

Evelyn Partners International Limited is a subsidiary of Evelyn Partners Group Limited and is
regulated by the Jersey Financial Services Commission
© Evelyn Partners Group Limited 2023